The RPA Living Difference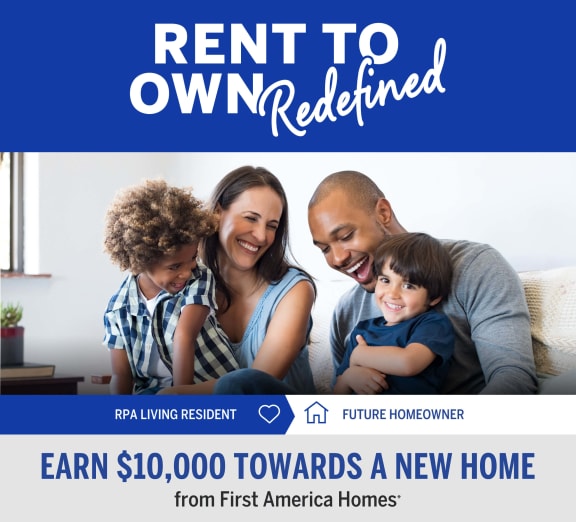 RPA Living offers spacious 3 and 4 bedroom new homes for rent around the Greater Houston area. As a resident, you will enjoy open floor plans and exciting community amenities, all while earning $10,000 towards the purchase of your future dream home from First America Homes. Start your journey to homeownership today with this exclusive opportunity from RPA Living. Limited opportunities are available. Fill out the form below to get started.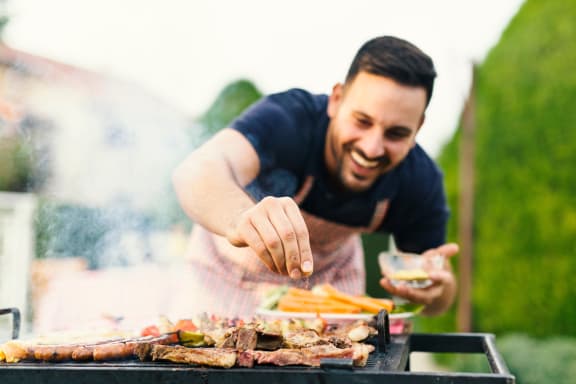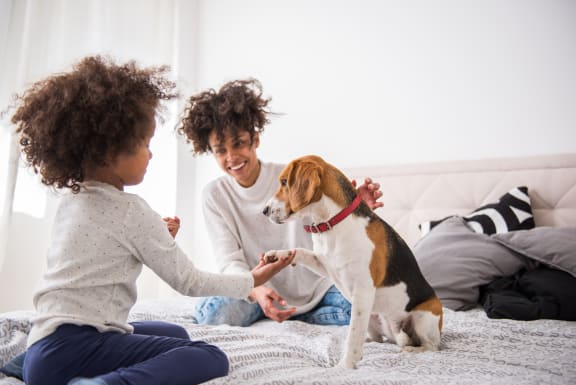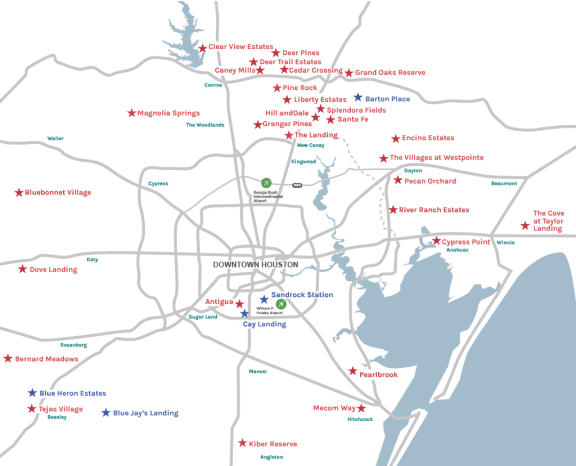 Discover Your Future Community!
First America Homes is an award-winning builder offering beautiful new homes within a variety of communities throughout the Houston and San Antonio area!
*Rental Properties of America ("RPA") has established the RPA Living Rent to Own Redefined Program (the "Program") which is made available by RPA to those tenants who enter into a minimum fifteen (15) month lease agreement in an RPA community which includes an executed lease addendum binding tenant to the Program ("Lease Addendum"). The Program provides for a $10,000.00 credit towards a qualifying new home purchase from First America Homes (the "Buyer Credit") subject to minimum performance requirements by Buyer/Tenant pursuant to the terms and conditions of the Lease Addendum. Minimum performance requirements include timely and proper notice of intent to claim the Buyer Credit, execution of a written contract to purchase a home with First America Homes, application for and approval and funding of credit through Stone Meadow Mortgage or other Pre-Approved mortgage lender ("Lender") and closing of the purchase with funding from Lender on or before the end of the lease term. Some restrictions apply. Please send an email with your full name and contact information to [email protected] for full terms and conditions.